Weather ASA-PVC resin tile | ASA PVC ROOF TILE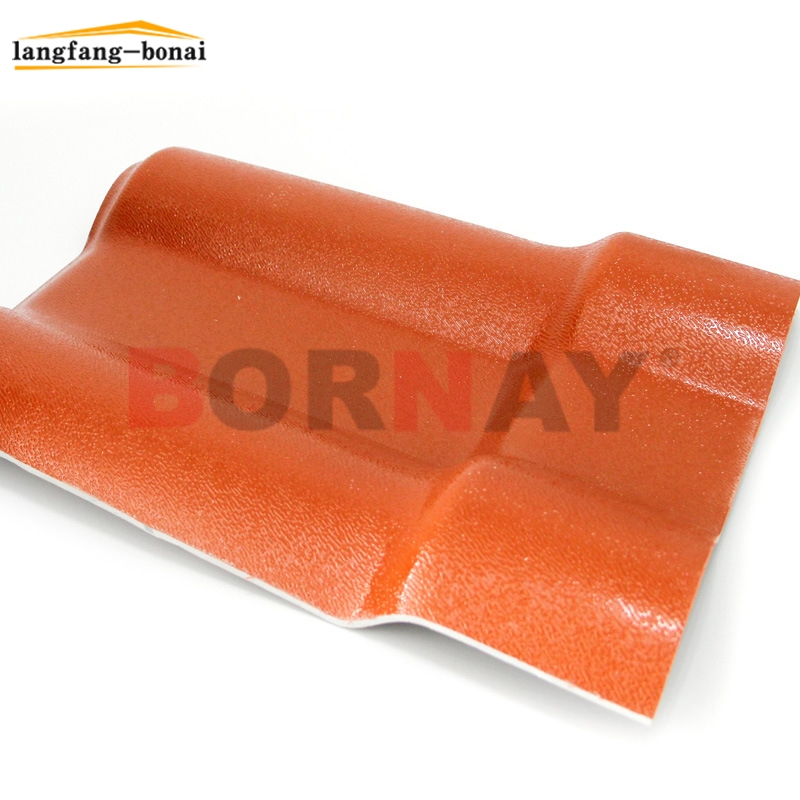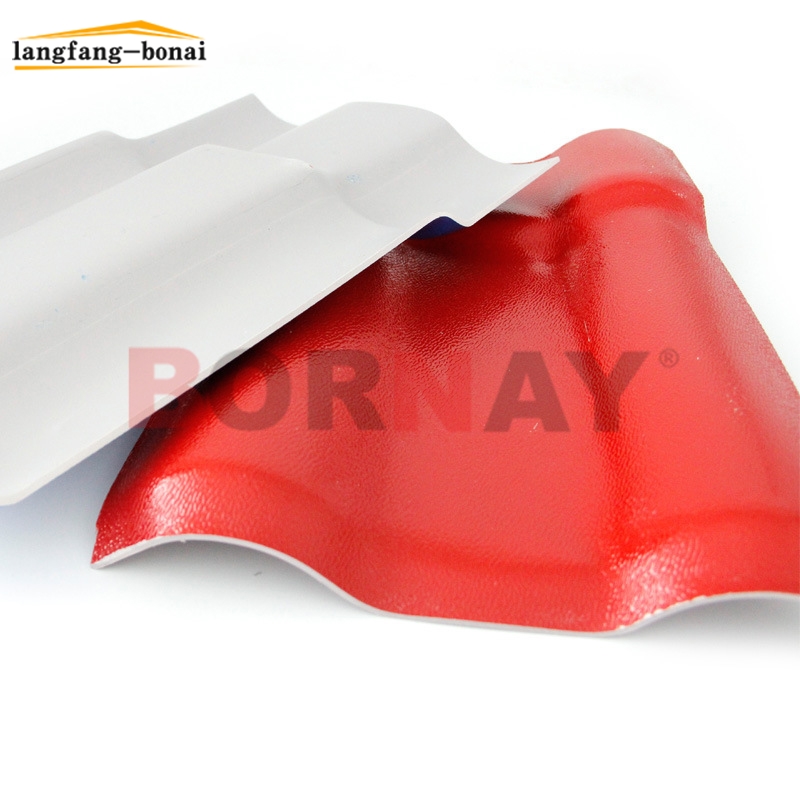 Special Features
1. 10 Years No Color Fading
2. Excellent Heat Insulation
3. Excellent Anti-Corrosion & Anti-UV Performances
Bonai's weatherproof ASA-PVC roofing sheet is manufactured by one time processing through three or four layer co-extrusion technique. It has long lasting color stability, and offers strong anti-UV performance to ensure long lifespan. Also, these roofing sheets have characteristics such as easy cleaning, good thermal and sound insulation, as well as great resistance to water, fire, corrosion, and contaminations. With high toughness, they can also withstand strong winds and shocks as well as heavy hails. The light weight makes sure they are easy for installation. Additionally, mainly made of ASA and PVC, this range of product is electrical insulating.
Constructions of Weatherproof ASA-PVC Roofing Sheet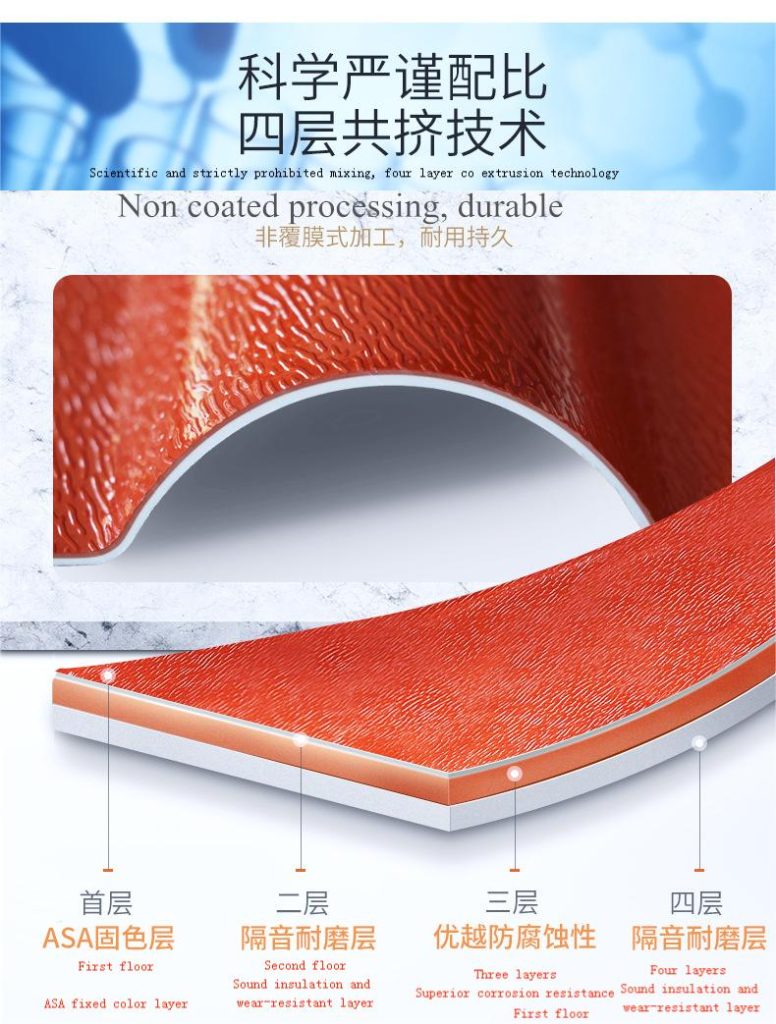 Surface Layer
The adoption of highly weather resistant engineering resin ASA from SABIC, one of the Global 500 companies in the world, makes sure the surface layer has at least 10 years' color stability, superior UV resistance, and excellent corrosion resistance as well.
Second Layer
Good quality modified PVC material with high toughness is adopted to ensure the strength while without compromising on the rigidity.
Third Layer
The third layer of our roofing sheet is a special foam structured material which delivers good heat and sound insulation.
Bottom Layer
The bottom layer also adopts high toughness materials to ensure both strength and rigidity. The special material also offers a sense of space, and makes the building interior look brighter.
Smooth surface
Embossed surface
Applications of Weatherproof ASA-PVC Roofing Sheet
Our weatherproof ASA-PVC roofing sheet is a kind of commonly used as roofing material for high grade factory plants, steel buildings, warehouses, farmer's markets, sheds, among others. It is especially applicable for smelters, ceramic plants, soy sauce factories, printing and dyeing plants, organic solvent factories, a well as acid, alkali and other corrosive chemical plants.
Also, this type of sheet material can be utilized as wall panel.