FRP Rain Gutters| PVC Gutters
FRP Rain Gutters
Performance:
1.Aging resistance :
FRPmaterial into a gutter,easy to deformation is not easy to aging.
2.Corrosion resistance : FRP is a good anti-corrosion material,for the atmosphere,the general concentration of water acid,alkali,salt and a variety of oils and solvents have a better resistance.
3.Low thermal conductivity:
Is an excellent thermal insulation material, thermal expansion and contraction confficient is very low.
4.Light weight,High strength,easy to damage.
5.Design strong: FRP Gutter can be based on customer requirements of the product shape, technical requirements.Flexible choice of forming, can do a variety of different purposes os the slot, the highest height can do 320mm high,width of 1000mm, thickness 1.5-4.0mm,Open mold costs low,the amount can be customized free mold.
6.Construction costs: FRP Gutter height integration,sealing,pouring,flat,sewn seal, is a typical DIY installation process,convenient and quick
7.Material costs:Low cost,relable long life.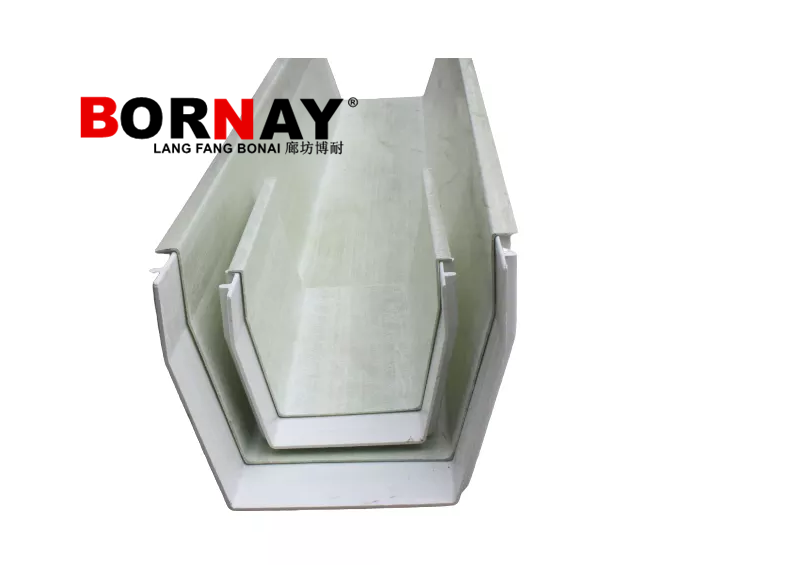 Default specifications(mm)or customized
Small: 140mm*140mm*200mm*6000mm
Middle: 180mm*180mm*250mm*6000mm
Big: 250mm*250mm*340mm*6000mm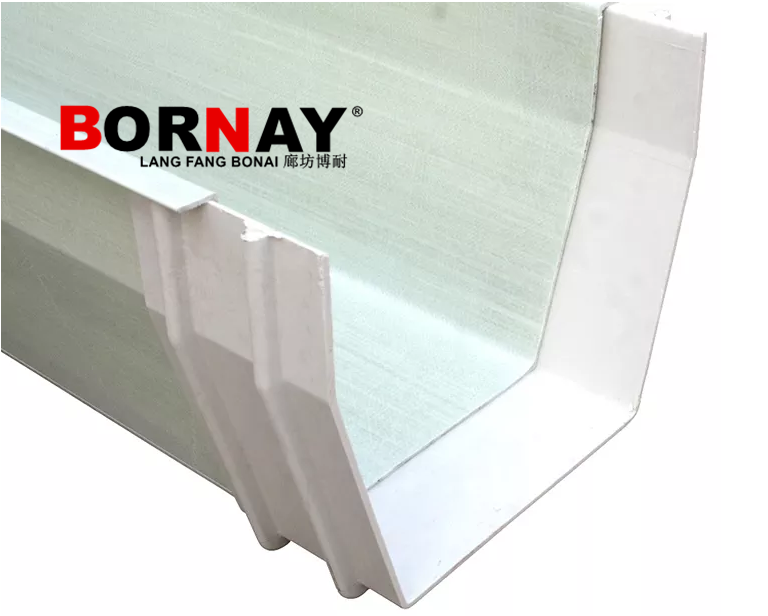 Accessories:

PVC Rain Gutters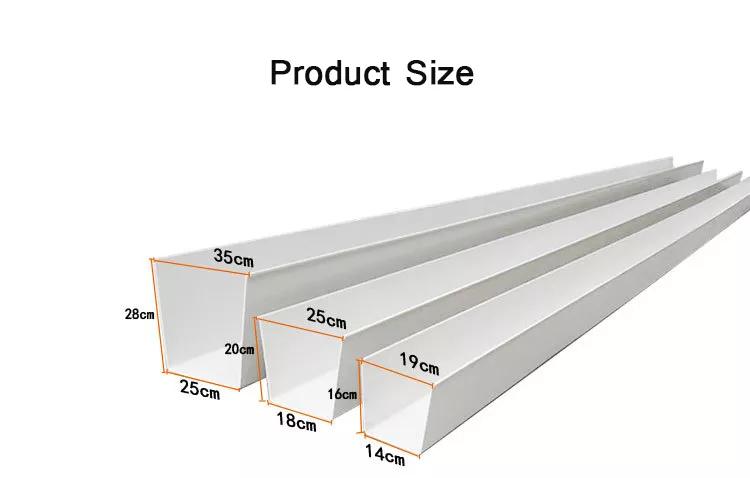 Accessories: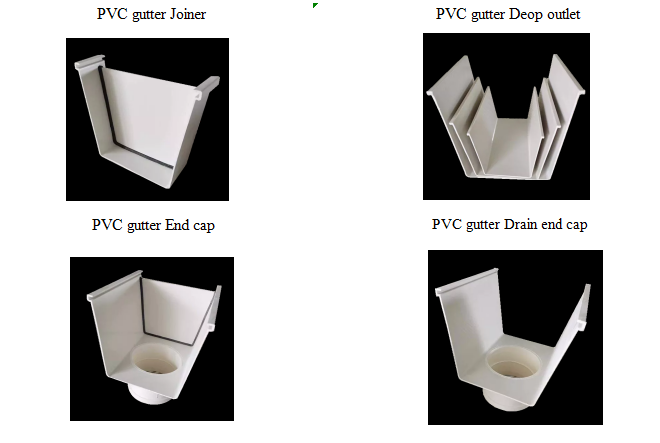 FRP Water Gutters